01
UK-based support
02

Self-service packages
03

No nasty surprises
04

Flexible contracts
05

Direct supplier
06

Advanced system monitoring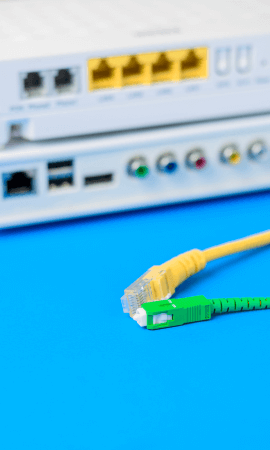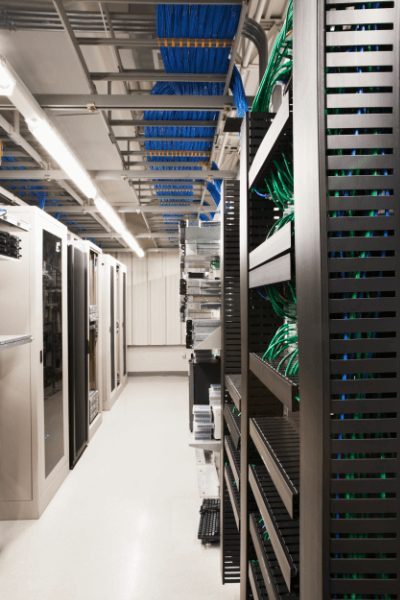 What we do
From business broadband, web hosting, email and phone to servers and backups
We provide simple connectivity packages that meet the needs of your business, taking the headache out of choosing a reliable internet service provider (ISP).
About Us

Service Bundles
Explore our bundles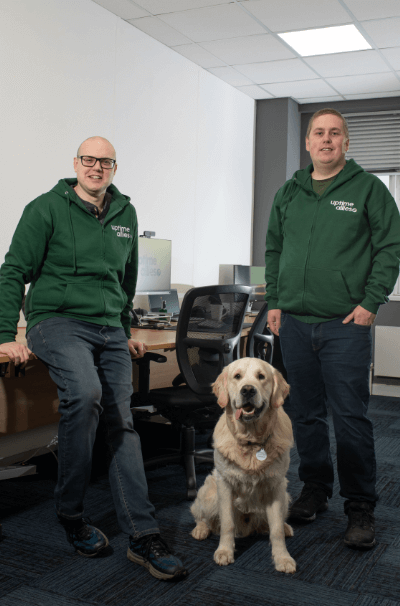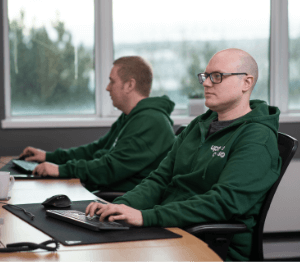 Why
Uptime Allies?
It's all in our name. We're your Uptime Allies, taking the work out of networks to keep your business online and connected.
First things first, we're not a reseller! We source directly from suppliers so we can guarantee you the best service, always.
With clear pricing, frustration-free ordering and brilliant customer service, we provide easy peasy lemon squeezy business connectivity to SMEs across the country.
Experienced UK-based support
Real humans dedicated to providing a great service
Testimonial
What our clients say
"The last thing you need when setting up a business is the hassle of IT jargon and confusing contracts. Uptime Allies provide everything we need, all accessed from our customer dashboard. I never thought I would get excited about IT, but here we are!"
Charlotte
Owner & operator, digital marketing business
"Until we found Uptime Allies our experience with IT companies was incredibly frustrating. All that has changed, working with them and being able to speak to human beings who respond incredibly quickly to everything. We have so much trust in them and their services which are just first class. Anyone looking to enhance their business with great connectivity, genuine customer service, honesty, and reliability should contract with Uptime Allies. "
Claire
Operations director, London based business services company
"Since working with the Uptime Allies for our IT Services, we no longer have to deal with those head-scratching tech problems that used to take up hours of our time! We fully trust them to deliver IT services for both our clients and us, and their reliability is second-to-none. They have processes in place to support all of our needs and I would recommend them to anyone looking for web hosting, reseller hosting or any other IT needs. In a world of robots, Karl and James are those much-needed humans at the end of the phone or email! "
Ellen
Managing Director, digital marketing business
"I have been working with this business for several years now, and I couldn't be happier with the service Uptime Allies provide. Their fast, secure and reliable connectivity has been crucial to the growth of our business. The quality of their customer service is first-rate and the team is always available to help, going over and above and beyond to ensure that our needs are met 24/7. Their personal touch and attention to detail is what sets them apart from other companies and all this at a highly competitive rate, providing excellent value for money. I highly recommend this business for anyone in need of dependable and efficient connectivity."
Jackie
Managing Director, advertising agency
"We manage multiple projects from our office which require a reliable internet connection for client video conferencing and internal meetings, Uptime Allies effortlessly deliver this service along with excellent customer service with a real human touch opposed to talking to an online robot!"
Rob
Senior Manager, renewables engineering company
"The team at Uptime Allies are the definition of a safe pair of hands. Reliability and responsiveness is really important to us so to have access to a human at the end of the phone or connecting via a fast email response is incredibly valuable. They really know their stuff and I feel confident that our IT setup and website maintenance is the best that it can be."
Laura
Owner, digital lifestyle business




Our Team
Meet the humans (and the dog)