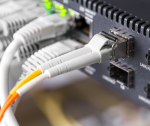 What is a leased line?
A leased line is simply an ethernet circuit with an internet connection laid over the top of it, that is specific to your business with an internet service laid over to give access to the internet. In short- it's your own dedicated internet circuit that no one else uses.
An ethernet circuit is a dedicated co...
Read More